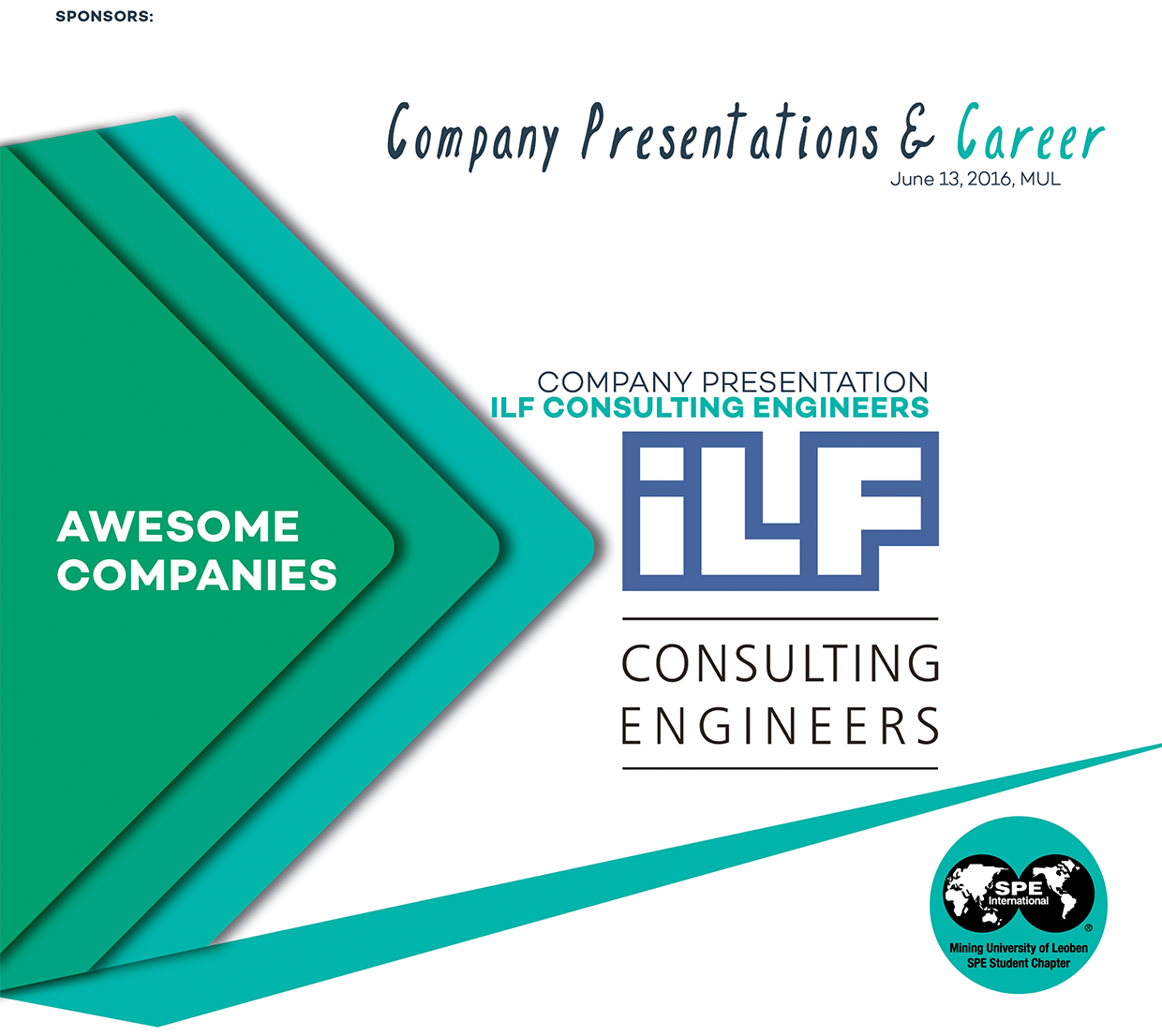 June 13th, 2016 @ 13:30

HS Peter-Tunner, Peter-Tunner-Straße 5, 8700 Leoben

SPE Student Chapter

ILF consulting engineers gives us an understanding of their work and their company´s philosophy
Company Presentation by ILF Consulting Engineers


09. 06. 2016

cs

Summary about the event will be available after the event took place, until then please use the share tools below this text and spread the word or discover more content.
Monday, June the 13th, was a good opportunity to broaden your horizon as a technical student from our university. We, as future engineers, could not just work in a high technical environment, but in a consulting company as well.
The SPE was once again very proud to welcome a company in Leoben, which has never been here before. The students were given an insight into ILF consulting Engineers. Hereby we especially thank Mr. Jens Kottsieper for his very interesting presentation, which not only gave an insight on the company's oil associated business but also its engagement in renewable energies.
Mr. Kottsieper, who is holding a Master's degree in business Engineering from the University of Kaiserslautern, arrived 3 hours prior to the presentation, which gave us, as the SPE representatives, the opportunity to show him our beautiful city of Leoben. As the presentation started, not only Petroleum Engineers were invited to come, but especially power engineers, geologist and mechanical engineers were welcome to join the presentation. We got to know the wide variety of operations and projects of the company. Within their repertoire there are giant pipelines projects as well as the implementation of Hybrid and Off Grid Solutions for Energy supply wordwide.
Afterwards many of our fellow students got into interesting conversations about the companies several engagements and expanded the personal network.