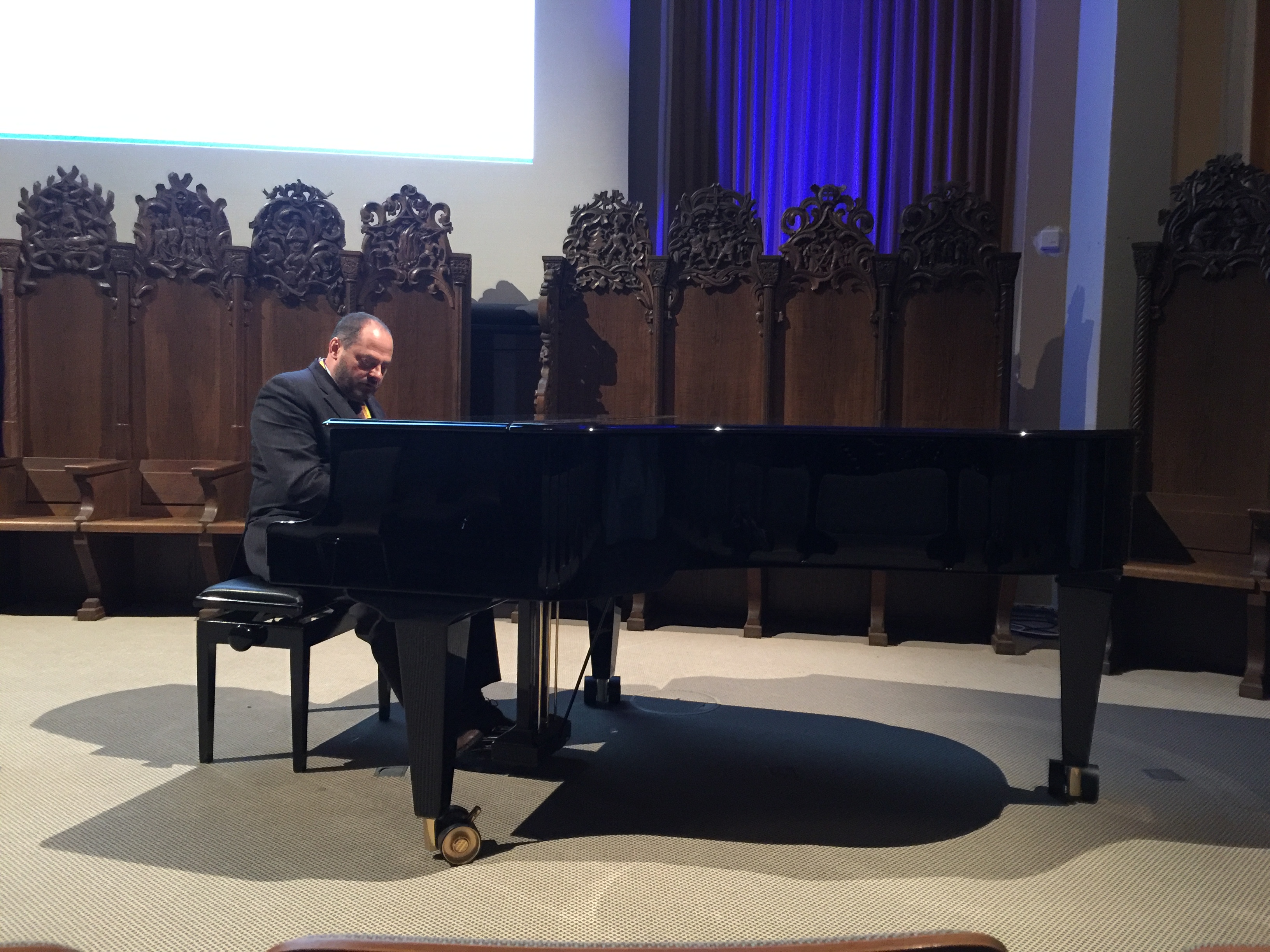 Christmas Gala Night at TU Clausthal


12. 12. 2016

Florian Gamperl


Three representatives of the Montanuniversitaet Leoben SPE Student Chapter followed the invitation of our friends at TU ClausthaI, Germany, to join them for their Christmas celebration.
Arriving in Clausthal in the middle of the night, we soon went to sleep, because we knew the next day would be long: In the early morning of December 8, we'd meet our German colleagues as well as a delegation of Russian students to go to Celle, the heart of German oil production, or as it is also referred to, the "German Texas". Many oil field service providers are located in Celle – and we had the opportunity to visit one of them: Halliburton.
Being welcomed by to young engineers who had recently graduated from TU Clausthal, we received a short introduction to "the Reds", the World's largest oil field service company. After that, our groups got a tour through the cement lab, where Halliburton experts can test the properties of cement slurries not only under atmospheric, but also under the HPHT conditions that are encountered in the well. Moreover, we got to see their workshops and field equipment, such as high pressure pumping units ro coiled tubing trucks. Seeing all this high-tech equipment left us in awe, but on the other hand the possibility to see those things stacked also reminded us of the state our industry is in.
Our second stop after lunch was the Drilling Simulator Celle, a sophisticated and ambitious research project also led by TU Clausthal. The drilling simulator is split into two parts – a software, and a hardware part. The software part is a simulation program that allows the replication of drilling, tripping etc. operations, but with some advanced programming going on, the ambitious goal is also to incorporate a realistic simulation of non-normal drilling operations, mainly their occurrence. For example, the plan is to allow kicks to occur when entering a high-pressure zone "automatically", instead of at the order of the controller; likewise, drill bit wear (due to normal operations as well as because of poor drilling practice) will be simulated in the future.
The second part is the hardware part, which is still under construction. It consists of a 60m long horizontal casing section, at the end of which 5m of pressurized rock sample will be placed. By applying backpressure, it will be possible to simulate downhole conditions of up to 100bar with this tool, which is supposed to be completed in the first quarter of next year.
After dinner in Clausthal, our cultural program continued with a short trip to the nearby city of Goslar, where we visited the Christmas market, which is said to be one of the most beautiful ones in Germany – a fact that our delegation said is doubtlessly true.
The next day, we took another trip to Goslar to see the picturesque old city, which seems not to have changed in the last three centuries. The Christmas Gala then started at 4p.m. in the Aula of TU Clausthal. We heard some motivating and inspiring speeches by the department head of TU Clausthal Prof. Joachim Oppelt, SPE German Section representative Ingo Forstner and SPE South, Central and Eastern Europe Regional Director Matthias Meister, who talked about how to get the most out of your SPE membership (join, attend events, and volunteer, by the way). The highlight of the evening was Mr Darcy Spady's talk. The 2018 SPE International president talked about his career (which he said is an example of what not to do and still succeed), and what we as the future of our industry will have to deal with – both the challenges we will face on a professional working level and in the Society of Petroleum Engineers. The whole ceremony was accompanied by musical performances of students at TU Clausthal.
After the speeches, the dinner gave us a nice opportunity to talk to old friends and make new ones over a wide selection of German food and their famous beer.
Already being close by, we decided to postpone our return to Leoben and visit Hannover and its local Christmas market on Saturday before packing our suitcases and returning to our own beloved Alma Mater Leobiensis.
A great Thank You to the TU Clausthal SPE Student Chapter for their hospitality and this inspiring Christmas party – it was a pleasure to be there!