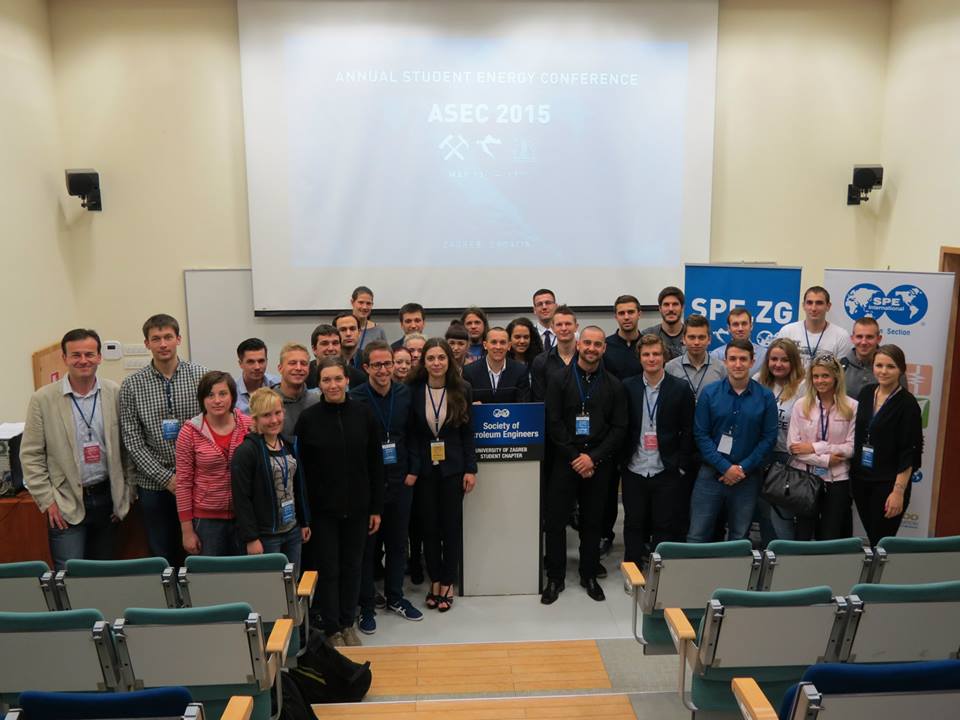 Annual Student Energy Conference 2015


25. 05. 2015

David Kutas


The conference has been held for the second time since its initiation, and some of our students has attended to the event as a participant as well as presenter this year too.
ASEC was initiated last year by the University of Zagreb SPE Student Chapter, with the mission statement to bring together the best students and young professionals from all over the world to present the latest developments in the world of energy, with a strong focus on oil and gas since the mother organization is the Faculty of Mining, Geology and Petroleum Engineering at the University of Zagreb.
The conference took place in the wonderful capital city of Croatia, Zagreb, right in the city center – so fun was obviously guaranteed for the participants. Moreover, the staff also provided extra programs for the attendants above the compelling keynotes and presentations. Participants could take an excursion to INA's Oil Refinery to Rijeka and also to the local historical gold and silver mine called "Zrinski". Between the presentations topical lunches and dinners were served.
Two Leobner students were in the group of attendees. Haiwad Ahmad participated from the first until the last day:
It was a nice and well coordinated event. Everything went well as per schedule as the organizing committee was efficient. The excursion to the refinery was quite interesting.
David Kutas (he held a presentation with the title of "Operation Analysis of the Big Wind") could only join for the last two days of the conference:
I was blown away by the so well prepared organizers, and interesting program. Parties after the official program also made the event even more cool.
SPE SC MUL encourages students to take part of this movement and submit abstracts for the next year conference. It is really worth to go: fun, science and last but not least, networking with other students, industry professionals comes together there.