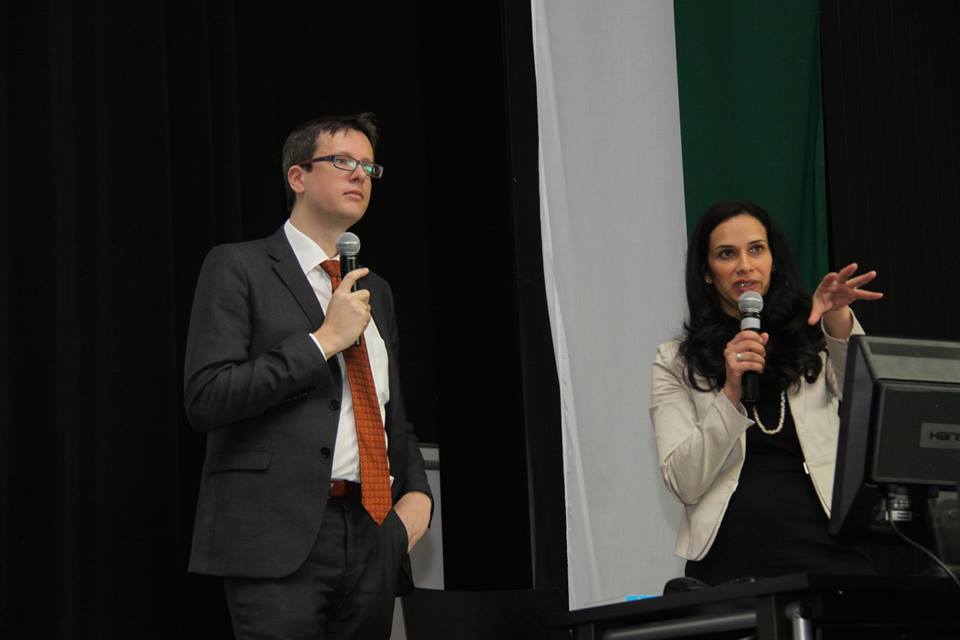 OPEC Presentation


11. 03. 2015

Antonia Thurmaier and Kathrin Zlodnjak


On 11th of March, we were honored to host a very special guest at our Alma Mater: OPEC, the Organization of the Petroleum Exporting Countries. Three representatives from this very important and influential organization made their way from Vienna to Leoben to present themselves and their annual statistical bulletin.
The event took place in Erzherzog Johann Auditorium, which was filled with interested and eager students. It started with a brief introduction on the origins and history of OPEC, delivering key insight to its former and ongoing operations and aims. Afterwards the annual bulletin was presented and the event concluded with an insightful Q & A session.
It was a very intriguing and insightful event, providing a glimpse into one of the biggest and most important organizations in the oil & gas industry. Thus, we would like to extend a big thank you to OPEC and its representatives. Further, we would like to acknowledge the great work of our dear colleague Hasnaa Lamik, who made the event possible.