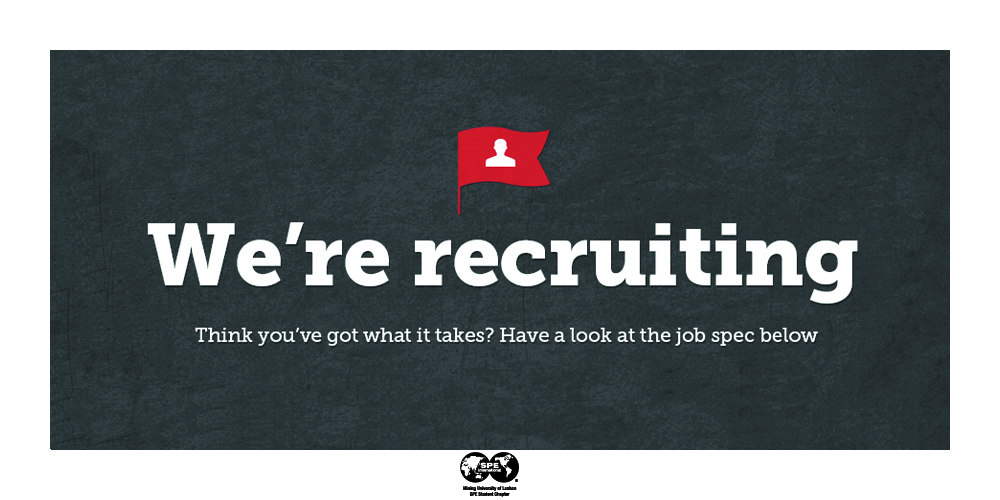 Job openings for 2017 are published – apply now.
Dear SPE Members and Petroleum Engineering Students!
We are looking for creative minds to share our vision for the future of the SPE Student Chapter Leoben. Take a look at our job openings and apply if you find working at the SPE Student Chapter would be something for you.
Take the chance to fill a position of your choice – due to the progress of their studies, the current board will no longer be available for 2017. All available positions are described in detail, accessible via the following link:
Board positions
President
Vice President
Secretary
Treasurer
Officer positions
International Relations Chairperson
Head of Public Relations
Membership Chairperson
Events Chairperson
Training Chairperson
Office Manager
Project Leaders (Field Trip 2017, Book Order 2017, PetroBowl 2018) and Assistant of Chairperson.
Deadline for applications for board positions: January 6th, 12:00
Deadline for applications for officer positions: February 3rd, 12:00
If you are interested in one or even more fields please do not hesitate and write a short email application to chapter@speleoben.com.