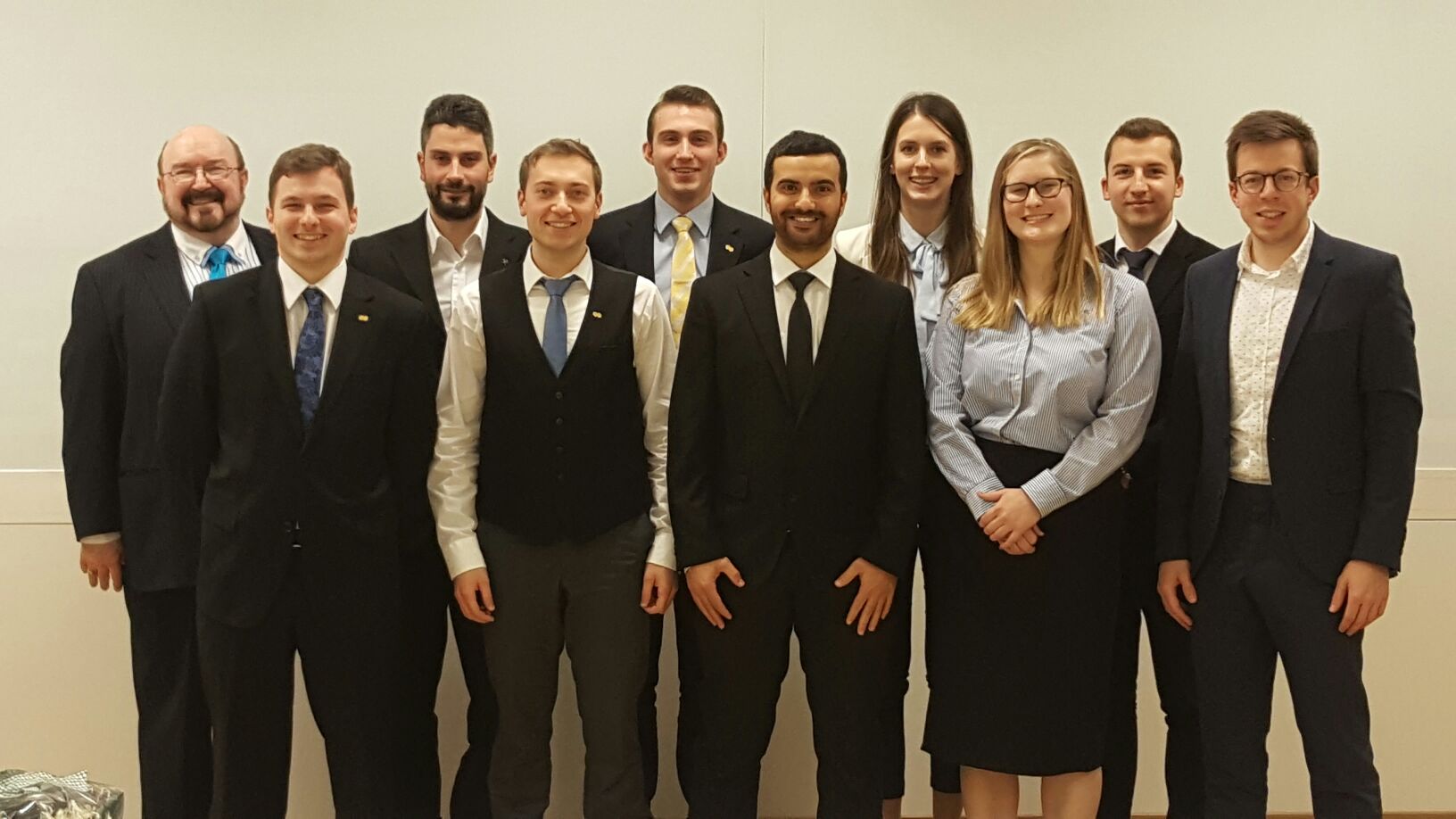 Soft Skill Workshop by AOC, Career Strategies for young professionals


04. 12. 2016

Daniel Hirschl


As students we are constantly increasing our knowledge about specific technical topics during the course of our studies. Nevertheless success is not only based on technical skills. The oil industry is a global industry and more than ever it is …
As students we are constantly increasing our knowledge about specific technical topics during the course of our studies. Nevertheless success is not only based on technical skills. The oil industry is a global industry and more than ever it is necessary to master soft skills as well. To cover this highly interesting and important topic, the Montanuniversitaet Leoben SPE Student Chapter organised a two days softskill-workshop which took place from the 2nd to the 3rd December 2016.
The workshop was held by Lori and Dwyann Dalrymple who are running their own company, which is specialised in teaching industry professionals and students how to utilise soft skills in the work life.
The workshop began by giving a presentation. The presentation had to be prepared at home, about a topic of our choice. The presentation was recorded for further evaluation. Several different topics were addressed. The topics ranged from people talking about their hometown, to an introduction how to use a specific software properly.
The afternoon was dedicated to the topic, "How to make you a dynamic presenter". Lori gave a lot of useful insights how to improve the presentation style and the overall communication skills. What was obvious from the beginning, often only little changes can make a big difference. Furthermore it is very important to know who is going to be the audience. Especially for presentations in the oil industry where it is very likely to face a multicultural audience. These and more techniques how to improve the presentations were introduced during the afternoon session.
The second day started by a mock interview session. Dwyann who already has more than thirty years of experience in hiring and also firing people, faced us with some ideas how a real interview session could look like. We had to answer questions about ourselves but also some questions which were a little bit outside of the box. Have you ever asked yourself which animal you would like to be? Maybe you should ask yourself before the next interview.
Afterwards we continued by giving the same presentation than yesterday but this time with incorporating all the learned techniques. The presentations were recorded and feedback about that material is going to be sent to all the participants in a few weeks.
Finally at the end of the second day Dwyann gave two interesting technical presentations. One about hydraulic and fracturing and the other about the production of water, possible causes for that and how to deal with it. This was a perfect opportunity for the participants to see how soft and technical skills can be combined to be an effective presenter.
In the end the Montanuniversitaet Leoben SPE Student Chapter would like to thank Lori and Dwyann very much for their time and effort to make this workshop possible. It was a great pleasure for us to learn from your experience, expertise and knowledge. We are looking forward to repeat that in the future.
If you want to have further information about Lori and Dwyanns expertise and their company please follow the link to their homepage: