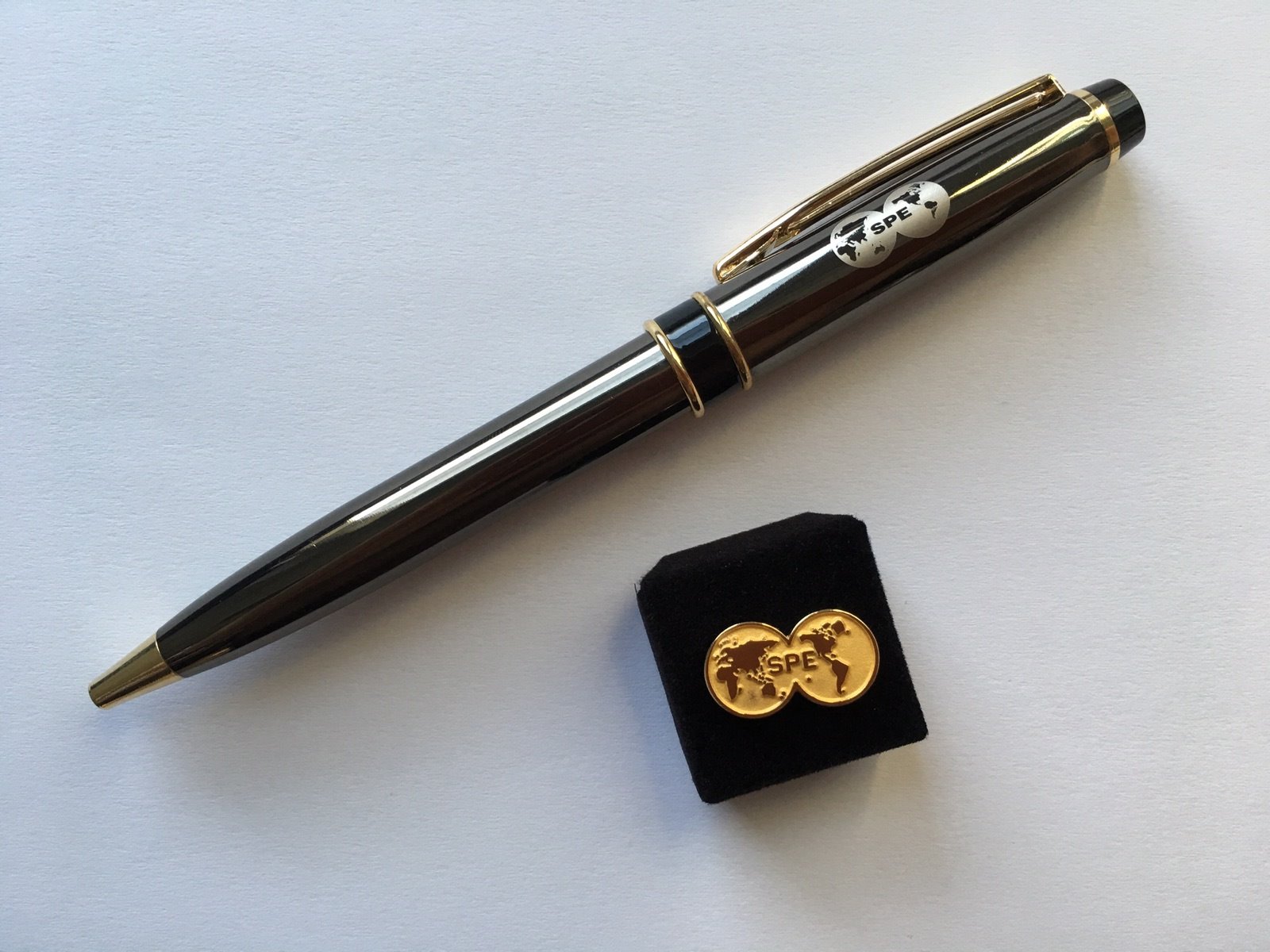 We are very pleased to tell you that we are able to offer you the official SPE Pins and Pens.
The pin costs 10€, the pen 15€ respectively.
HOW TO GET THEM?
You can buy them by contacting our office team – office.spe@leoben.org
So don't hesitate and show your pride of membership!
Pin: Demonstrate your pride of membership with this SPE tie tack/lapel pin. The 14-karat gold-plated pin features SPE's logo with a military clutch attachment. The pin measures 3/4 x 1/2 inches.
Pen: Enjoy writing in style with this gun metal brass ballpoint pen. The smooth, twist-action pen features SPE's logo & gold accents & comes with a convenient black leather pouch for carrying & storage. The pen uses standard Parker ink refill cartridges.