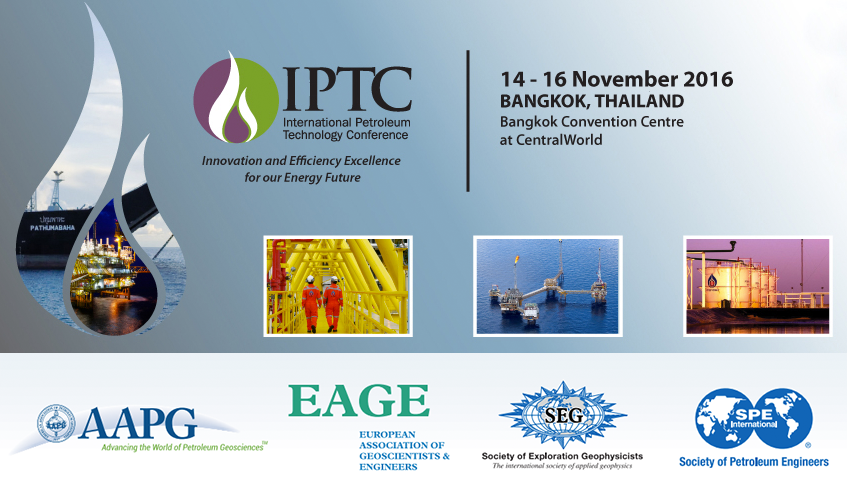 2016 IPTC Education Week


28. 02. 2016

cs


We would like to inform you about the possibility to participate at the 2016 IPTC Education Week being held from 12-16 November 2016 in Bangkok, Thailand.
The 10th edition of the International Petroleum Technology Conference (IPTC) – one of the world's foremost oil and gas events – will be held from 14-16 November 2016 at the Bangkok Convention Centre at CentralWorld in Bangkok, Thailand. An Education Week will be held for the benefit of the best 3rd and 4th year undergraduate students in science, geoscience and engineering from qualified institutions around the world. It is anticipated that 100 of the best students will be selected to participate in the Education Week. IPTC will cover travel and accommodation expenses for the selected students.
All students nominated must:
Be enrolled in full time, undergraduate education until spring/summer semester 2017.
Have an excellent level of written and spoken English.
Must obtain permission to be away from their studies from 12 to 16 November 2016 including travel days.
Must demonstrate in evidence that they are in the top 20% of their class.
Please submit your application with your transcript until 01.03.2016, 8 a.m. to events.spe@leoben.org, all applications will be processed further the Head of the Department Petroleum Engineering, who finally will nominate 4 students. These students will then receive an official IPTC application link and must register themselves until 04.03.2016. The online application form includes uploading of transcripts, personal statement, academic background, career objectives and reasons for wanting to attend Education Week, so prepare them in advance.
For further information please visit http://www.iptcnet.org/2016/index.php
Kind regards,
Your SPE Student Chapter Leoben