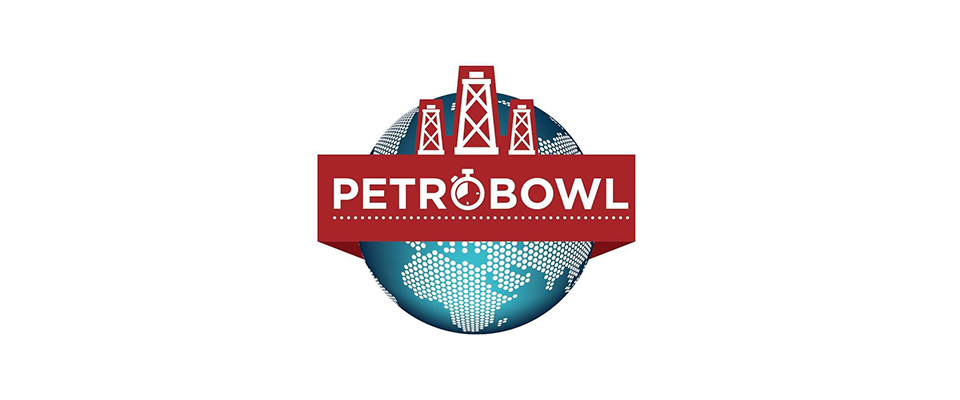 2017 SPE PetroBowl Team


16. 11. 2016

cs


Grab your chance and apply for the 2017 PetroBowl Team. Regional qualifiers take place early-April during East meets West in Krakow, Poland.
Let's kick off something new in our chapter's history!
Are you passionate about your studies and eager to proof that in a competitive setting? The terms "fish", "pig", or "horse head" don't trigger associations with animals in the first place and you are willing to support a team with your specialized knowledge while also learning from the experience of your team mates? Are you simply keen to try something new? Then the PetroBowl competition 2017 might be something you don't want to miss.
The PetroBowl competition pitches SPE student chapter teams against each other in a series of quick-fire rounds, answering technical and nontechnical industry-related questions. The regional qualifier of this international competition will take place during the "East meets West" student conference in Krakow on 5-7 April 2017. Achieving one of the first places in Krakow would automatically result in the qualification for the PetroBowl finals at the Annual Technical Conference in 2017 in San Antonio, Texas.
Unfortunately, cost cuttings due to a long-lasting low oil price have also affected this event. SPE International will not provide financial sponsorship for participation at a regional competition, nor for the Championship. Although this means that we will be responsible for all costs associated with traveling to the Championship, we are convinced that this is going to be a great and thrilling experience.
If all of this sounds like real fun to you, then please shoot us an email to chapter@speleoben.com with a brief introduction of yourself, your current semester, your specialization and why you think you are the perfect team mate for our PetroBowl 2017 team until Tuesday, 06 December.