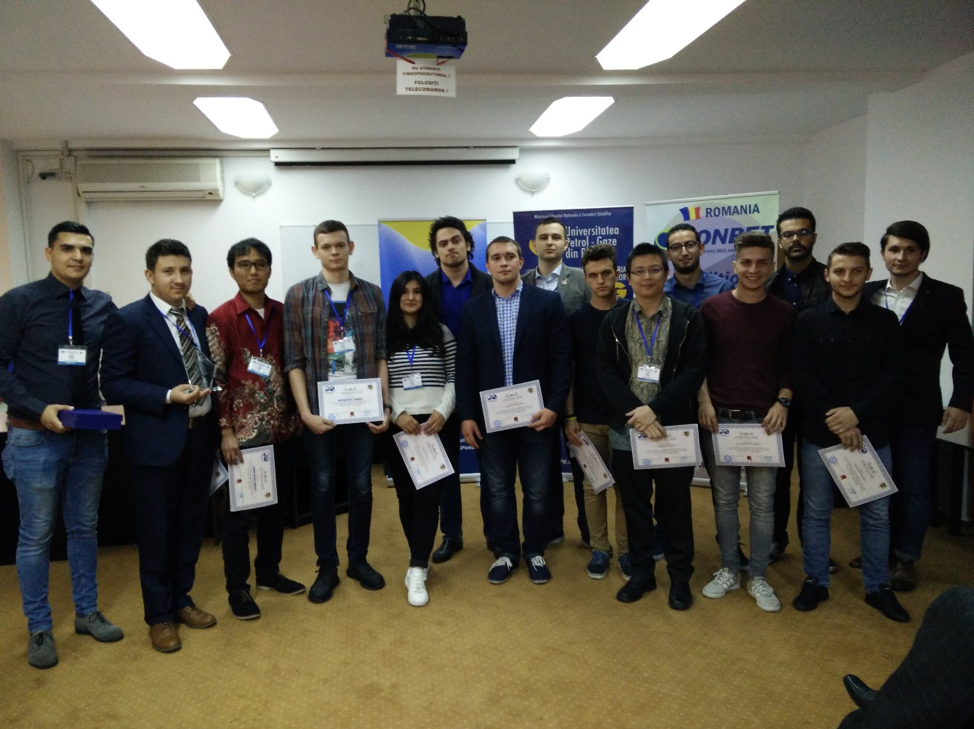 Constantin GH. Popa Paper & Poster Contest 9th-Edition


20. 05. 2017

Manuel Hartl


SPE student chapter of Leoben was represented by 2 members which are Ouerda Mohamed Amine, and Hilali Maher in the 9th Edition of SPE Student Chapter Annual Paper Contest "Constatin Gh. Popa". The event was held on the 18th to …
SPE student chapter of Leoben was represented by 2 members which are Ouerda Mohamed Amine, and Hilali Maher in the 9th Edition of SPE Student Chapter Annual Paper Contest "Constatin Gh. Popa". The event was held on the 18th to 20th May 2017 at the Petroleum-Gas University of Ploiesti, Romania.
Firstly, the event started by the opening ceremony which was presented by the SPE Romanian section representative: Manuela Badea and professor Constantin Nicolescu the Vice Dean of Petroleum and Gas engineering Faculty. Afterwards, sponsors' representatives from Anvergo, NEWPARK Drilling Fluids, Conpet, Erasmus+ project and Gaslnfoservice presented their new technologies and projects in the current industry. The morning session ended by a panel discussion with different companies' representatives: Alexandru Panoiu ( Anvergo), Mihai Tudose ( NEWPARK Drilling Fluids), Professor Valentin Batistatu ( Petroleum and gas engineering Faculty), Marian duta ( OMV Petrom) and Cristinela Budin ( Cameron).  The main focus of the discussion was an investigation of the main challenges facing the oil and Gas industry in the current situation and the importance of soft skills for students and new graduates to adapt with the industry and the work environment.
After lunch, delegates from different student chapters made some presentations on their sections showing the main activities carried on and sharing ideas and experiences.
Finally, the first day end up with a Romanian dinner in a traditional restaurant in Ploiesti.
In the second day, 18 participants from different universities: Leoben,  Clausthal, Ivano-Frankivsk, Gubkin Russian state university, Saint-Petersburg Mining University and Petroleum-Gas university of Ploisti presented their papers and posters which were related to geology, drilling, production and transportation.
The second day end up with city tour to the capital Bucharest including the famous Parliament, city parks , gardens and the old town.
In the third day, the closing ceremony took place and all the participants, delegates and organizing committee were graduated for the interesting conference.
Afterwards, we visited Campina city where the research and development branch of Petrom Company and other service companies. Finally, we had a visit to the historical city of Sinaia where the famous Peles Castel and we returned back to Ploiesti in the evening.