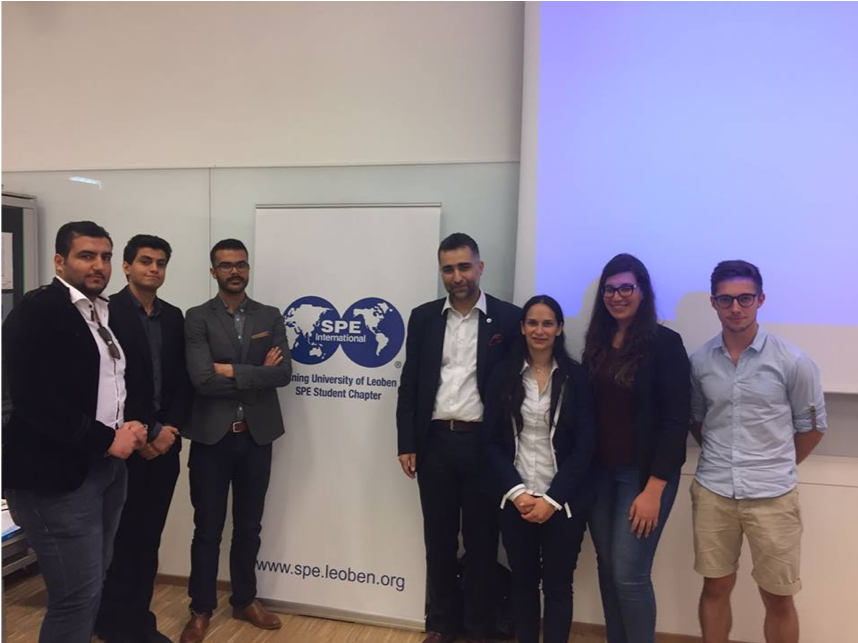 OPEC visit


07. 06. 2017

Manuel Hartl


'Enable the global oil and gas E&P industry to share technical knowledge needed to meet the world's energy needs in a safe and environmentally responsible manner' -SPE vision SPE chapter leoben had the honor to welcome a special guest at our …
'Enable the global oil and gas E&P industry to share technical knowledge needed to meet the world's energy needs in a safe and environmentally responsible manner' -SPE vision
SPE chapter leoben had the honor to welcome a special guest at our Alma Mater: OPEC, the Organization of the Petroleum Exporting Countries represented in Mrs. Hind Zaher from personal relations and Mr. Haris Aliefendic, a senoir analyst from the energy studies departement. The event started with Mrs. Zaher giving an introduction to the origins and history of esteemed organization while delivering key insights to its former and ongoing operations and aims. The latter was followed by another presentation by Mr. Aliefendic on the current oil market and the influence that OPEC has as an Organisation and an exciting Q/A session.
This event took place at the new Petroleum Depatment building (DPE) with students of the Petroleum Engineering and Geology Study Program where we had the pleasure to show OPEC our new building.
This was a fascinating event, providing a glimpse into one of the biggest and most important organisations in the oil and gas industry and therefore we would like to thank Mrs. Zaher and Mr. Alifendic for giving us their time and everyone involved in the making of this event.