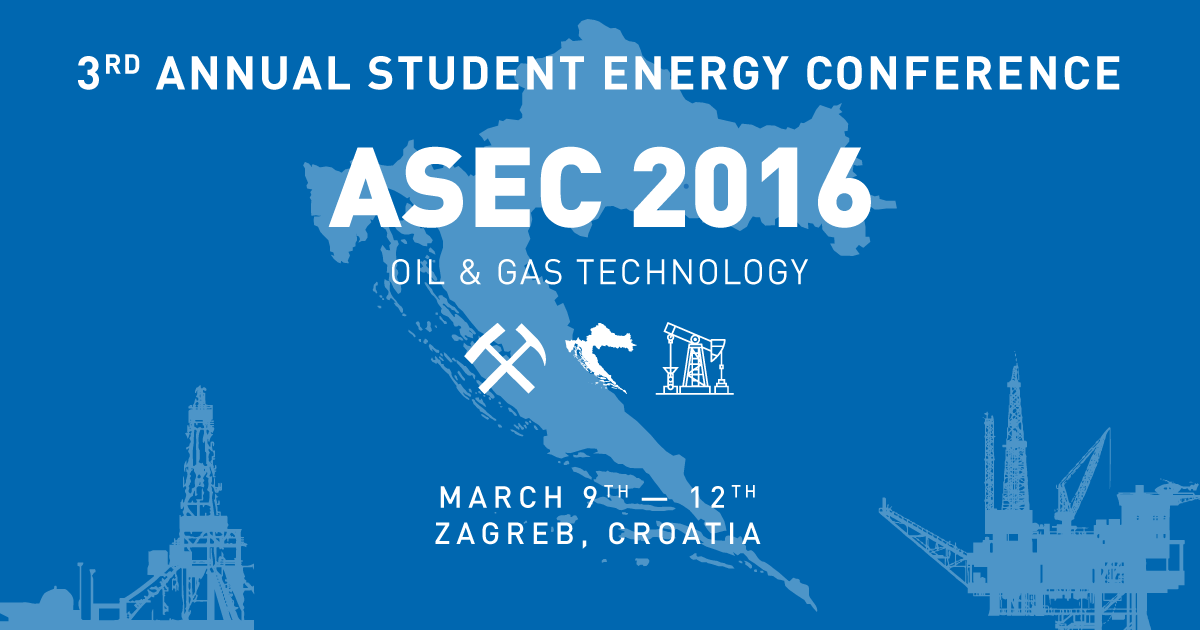 Annual Student Energy Conference 2016


10. 01. 2016

David Kutas


Like in the last two years, ASEC will be organized in Zagreb, Croatia. Do not miss out if you would like to improve your skills and get into the oil and gas industry's circulating system.
The Conference brings together some of the best students and young professionals from all over the world to discuss the latest developments in the energy world, with a strong emphasis on the oil  and gas industry.
The Conference lasts four exciting days and is packed with educational and social activities, including:
compelling keynote addresses from industry experts;
educational sessions with student and expert presenters;
panel discussions;
workshops;
conference coffee-breaks featuring traditional local desserts;
topical lunches and dinners with delicious local food;
field trip;
a student party to top it all off!
Participant registration is now open — deadline is February 15th.
The Call for Abstracts is now open — abstract submission deadline is February 1st.
All in all — this event is guaranteed to be highly educational, fun and unforgettable! Places are limited so secure your place now!
More Information
When: 9-12th March, 2016
Where: University of Zagreb, Zagreb, Croatia
Website: http://spes.rgn.hr/asec/
Facebook Event: https://www.facebook.com/events/118051465228015/
Please share this event with your colleagues and friends who might be interested with our sharing tools below. Summary about last year's ASEC is available here by David Kutas.