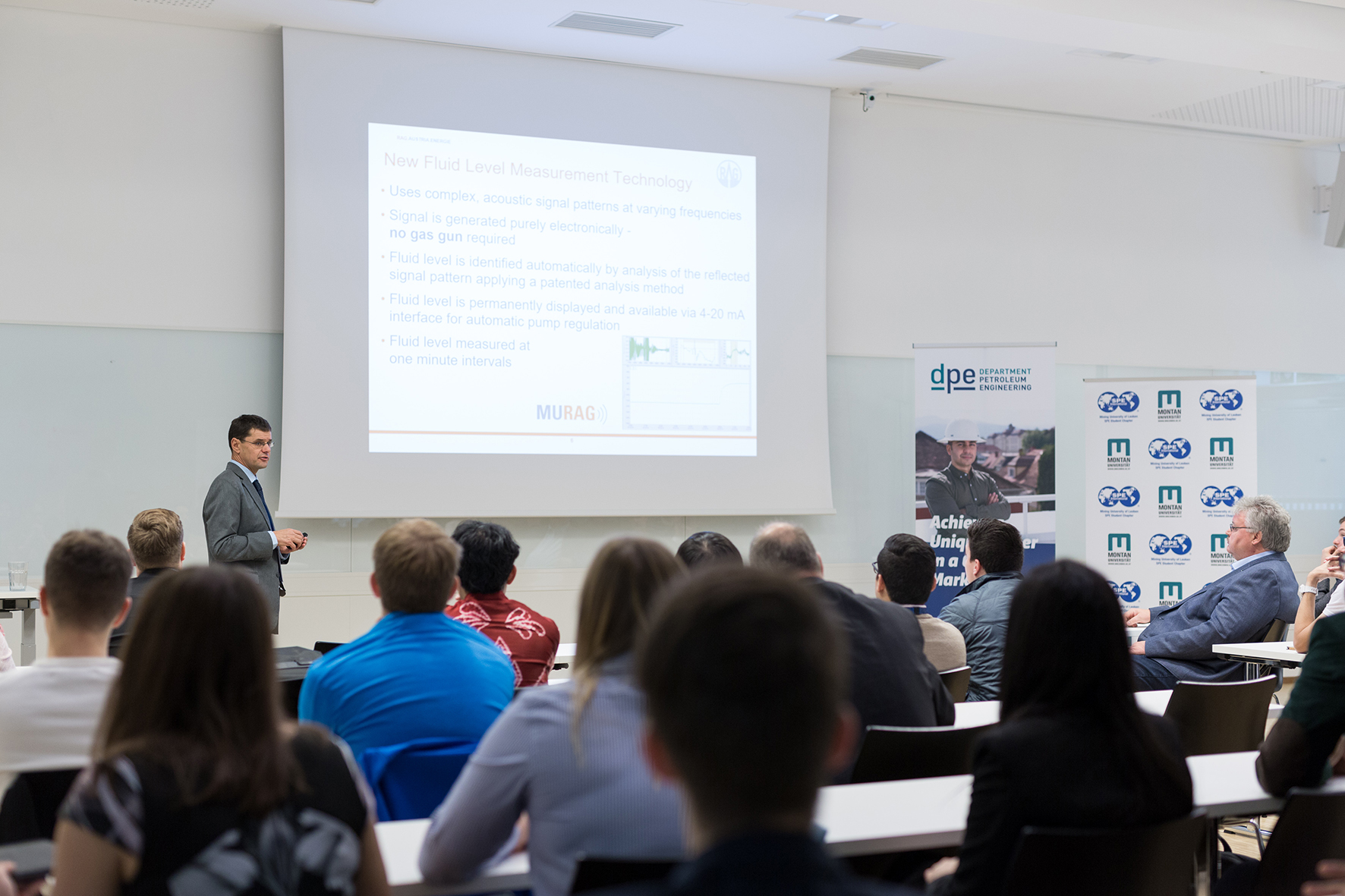 SCOPE 2016

The Mining University of Leoben SPE Student Chapter is proud to announce that this year, our Student Chapter will hold its first international Student Congress at our university.
Within the frame of the 60 years anniversary of our Department of Petroleum Engineering, we will be able to provide an interesting mix of presentations and panel discussions with highly recognized industry representatives, a historical overview as well as a Poster Contest. Furthermore, there will be a wide variety of cultural events introducing you to some traditions typical to our university.
SCOPE: PEfficiency will take place from 11. – 13. October 2016 in venues at Montanuniversitaet Leoben, Austria.
The conference is dedicated to energy efficiency, hence the main topic is "New Technologies to Increase Energy Efficiency".
For those of you who are interested, we are also happy to organize a sightseeing tour and a get-together evening in Vienna some days before our conference takes place! In that case, we will organize the accommodation, but we have to ask you to pay for it on your own.
---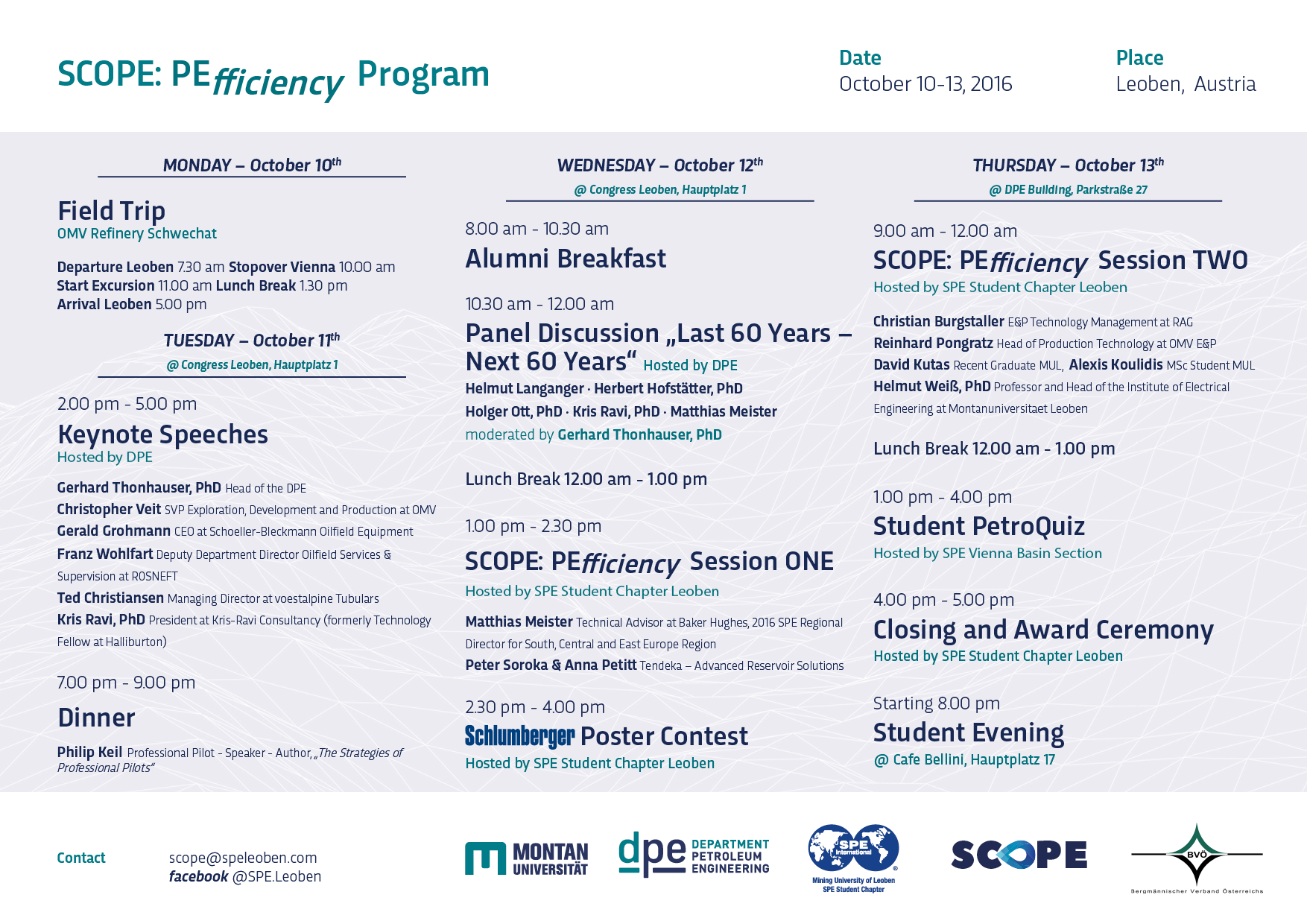 ---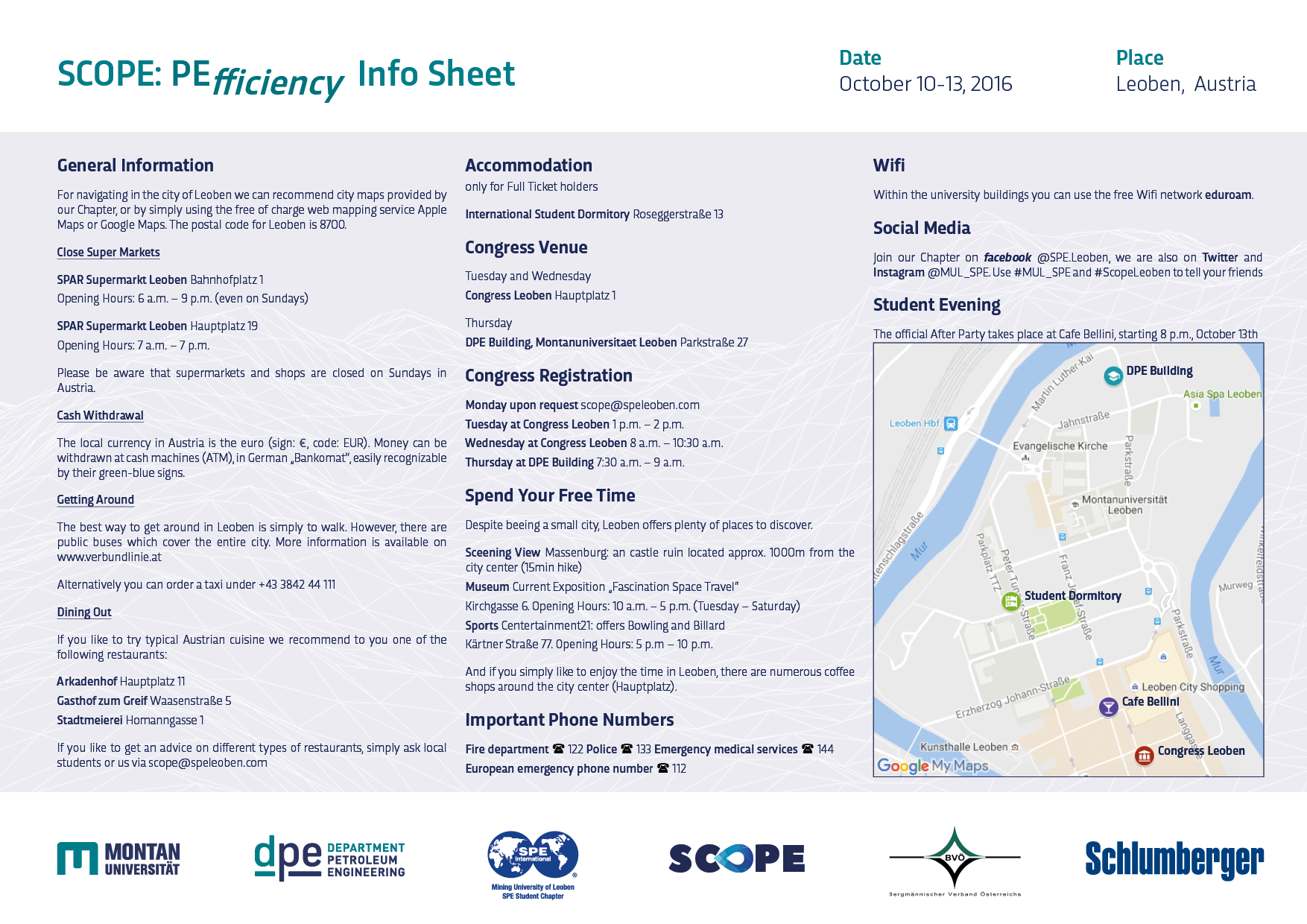 ---
Registration
>> Online registration is closed <<
On-site registration for 20 EUR per person will be available during the event.
For the on-site-registration please see the following time table:
Tuesday, October 11th, from 1 p.m. – 2 p.m. at Congress Leoben, Hauptplatz 1
Wednesday, October 12th, from 8 a.m. – 10:30 a.m. at Congress Leoben, Hauptplatz 1
Thursday, October 13th, from 7:30 a.m. – 9 a.m. at DPE Building, Parkstraße 27
General information on Austrian visas you can find here, an entire list of countries who don't require a visa is here.
---
Poster Contest
We are looking forward to an exciting Poster Contest, covering the following subjects:
Drilling and Completion Engineering
Production Engineering
Reservoir Engineering
Field Development
Petroleum Geology
Geothermal Energy Recovery
Energy Efficiency
To submit you abstracts, or if you have any questions, please feel free to contact us via
Call for abstracts is closed.
---
FAQ
As some questions about SCOPE: PEfficiency may arise, we have started a section for frequently asked questions: spe.dpe.ac.at/scopefaq
---
We hope to see you soon in Leoben!
Best regards,
The Organizing Committee